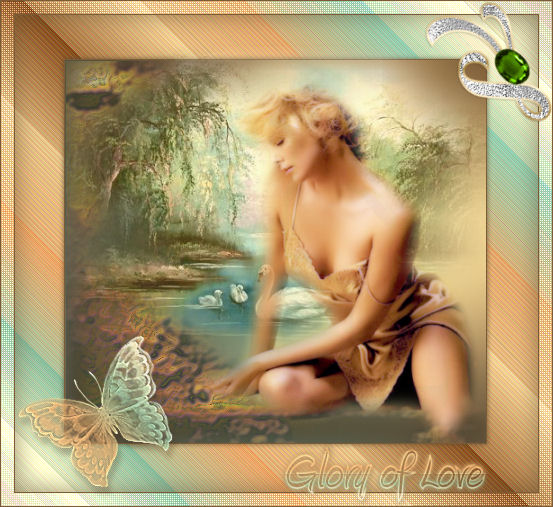 I've had age on my mind. Do the "big numbers" mean big changes in our dating status? What if, come 40, or even 50, I'm still single? I'm not the only one pondering these questions. In her new book Are Men Necessary? When Sexes Collide, New York Times op-ed columnist Maureen Dowd, 53, concludes that men are scared off by (as well as powerfully attracted to) strong, successful women. A slew of other recent books with names like Flings, Frolics, and Forever Afters; Single Women of a Certain Age; and Better Than I Ever Expected: Straight Talk About Sex After Sixty, look at the dating landscape from a midlife perspective.

Even staid publisher Harlequin is capitalizing on the romantic lives of older women with Next (thenextnovel.com), a line exploring "the unpredictability of life." Kate Austin has penned Dragonflies and Dinosaurs for Next, and the single 49-year-old welcomes the chance to go beyond the traditional girl-meets-boy route. Asked about the challenges of dating, she replies, "So many men and women have been damaged in bad relationships that they've become cautious. You get a lot of hesitations, postponements, what-ifs." Older people may have settled into hard-to-break patterns, making it tough to let someone unfamiliar into that comfort zone. Austin continues, "If, like me, they're loving the life they've created for themselves, they don't want to spoil it by adding another, unpredictable element."

For some women, the prospect of aging alone is terrifying, while others relish the chance to seek out lovers without the pressures put on the younger set. Sisters Katherine Chaddock and Emilie Chaddock Egan wrote Flings after both found themselves single in their fifties. They offer an eight-step plan to get women out of the house and meeting men, even moving if necessary, while also assessing exactly what they want—a husband, a friend, or a sex partner. What I really wanted to find out is whether sex gets better as we age, and the response was a resounding yes. Chaddock emphasizes the erotic freedom granted older women: "The same sexual practices are as enjoyable after 50 as before—even more so, since pregnancy is not an issue. The value of touch seems to be heightened among fiftysomething women, be it hand-holding, foot massages, or sexual fore-and after-play." Joan Price, author of Better Than I Ever Expected, just turned 62. After a long stretch of singlehood, she found herself having explosive sex with her partner, Robert, at age 61. "There's nothing hotter than sex between people who know their own bodies, relish taking lots of time, and honor sex as extremely spiritual and physical," says Price. On a practical level, Price recommends lube, patience, and for women, keeping our vaginas active and in shape by using fingers or insertable sex toys.

Jane Ganahl, editor of the anthology Single Women of a Certain Age, agrees that older women have an advantage in bed. "Orgasms are more volcanic, since we've figured out how to make them so through years of practice." Her general advice for single people of all ages is to love yourself. "Become the person you want to date! If you want a vibrant, successful person in your life, work hard to make yourself the same. People of either sex who feel diminished by being single will come across that way."

But before women can get to the ravishing-sex stage, they have to find someone to ravish them. I rarely play advice columnist, but will for a suburban Detroit woman who wrote saying she liked my column, but at 48, simply couldn't relate. "Louise" married at 19, had three kids by 25, then found herself divorced and single. She's tried just about everything, from a movie club and a stand-up comedy class to hockey games and a bookstore job. "Since I'm divorced, my friends seem to think there is some secret club you get the key to when the papers are signed, where all the divorced people meet. If it exists, I haven't heard about it. It's sad to already be resigned to spending the rest of my time alone." Chaddock's first suggestion is a move. "Location, location, location. Why are you in one that you describe as such a downer? Prime your pump with trips, and set a deadline for your move. Southern cities, in particular, may provide a better demographic since they attract many early retirees." She also suggests continuing-ed classes in computers and auto repair, volunteer work with Habitat for Humanity, and bicycling.

Others have found pleasure in playing the field. "Sarah," a spunky 41-year-old single mom, e-mailed me with the subject line "Dating in my prime!" After 10 years in a sexless marriage, she was raring to go, and has dated many men along the way. "The most challenging thing for someone I'm dating to accept is that I have a child and she comes first in my life. Also, there are fewer places for people in their forties to meet. Good old-fashioned dating has taken a backseat to Internet dating. On the other hand, I'm grounded and know I don't need a man to feel complete or have an orgasm." Asked if she's at her sexual peak, she responded with childlike glee: "Absolutely!"

For her, it's still a meat market in some respects. "I can date younger or older men. It's a question of do they want to date me? Men want younger, hot-looking women to boost their egos and impress their friends." Some women have taken the same route and turned to virile younger men. There's even a website for such couples, agelesslove.com, a "community for age gap relationship support."

These authors have shown me life doesn't necessarily begin at 40 but can be just as passionate, fulfilling, and yes, infuriating. Unlike Dowd, who's trying to figure out why men might be scared away, they've seen the thrill of being true to themselves, and it's a guy's loss if he lets a woman's age deter him. Austin's advice? "I no longer care about being embarrassed; I only care about not being bored. Enjoy every minute of every day, and don't worry about what anyone else thinks. Women, and a fair number of men, will envy you and want to be with you, just to figure out how you do it."
---
By Rachel Kramer